Choosing a rug for your home can be a difficult task, mainly as it comes in different sizes, styles, prices, and materials. As a result, you need to know the types of rugs available to choose the right one for your space.
1. Shag Rugs
A shag rug has a long pile, giving it a plush shaggy appearance. It is made from a variety of materials, ranging from synthetic fibers like nylon to cotton, wool, leather and other natural fibers.
Pros:
– Comfortable under your feet and also adds warmth to any house
– It is available in different sizes, designs, shapes, and colors
– The wool shag rug comprises lanolin. It is a natural oil that repels dirt and adds sheen to the rug. Sheep produce lanolin oil. The shag rug is an excellent choice for people who have a preference for non-synthetic materials
– Nylon shag carpet is hypoallergenic and doesn't shed
Cons:
– Shag rug accumulates debris and dirt. As a result, you will have to vacuum it regularly
– The wool shag rug sheds, particularly when it is on high-traffic areas
– Not suitable for dining areas because food can gather in the fibers
2. Hand-Tufted Rug
This type of rug is a cheaper substitute for hand-woven rugs. Punching filaments of nylon or wool produce them with a hand driven tool. The pile length can differ to allow for some distinctive high or low texture mixtures to be created.
Pros:
– Hand-tufted rug is soft, with a chunky pile texture
– Cost-effective unlike the hand-woven rugs
– Wholly made specially and you can get hand-tufted rugs in various sizes, patterns, colors, and shapes
– Exceptionally long-lasting and can endure high traffic places such as the family room and hallways
Cons
– Stick to a backing which may disconnect after a very long time of use
3. Hand-Woven Rugs
These rugs are unique creations, crafted by experienced weavers who weave each knot separately. An intricate design or pattern can necessitate very intense knotting and take longer to produce. It makes them very expensive. You can get hand-woven rugs in combinations of Chinese Silk, New Zealand Wool, and Tibetan Wool.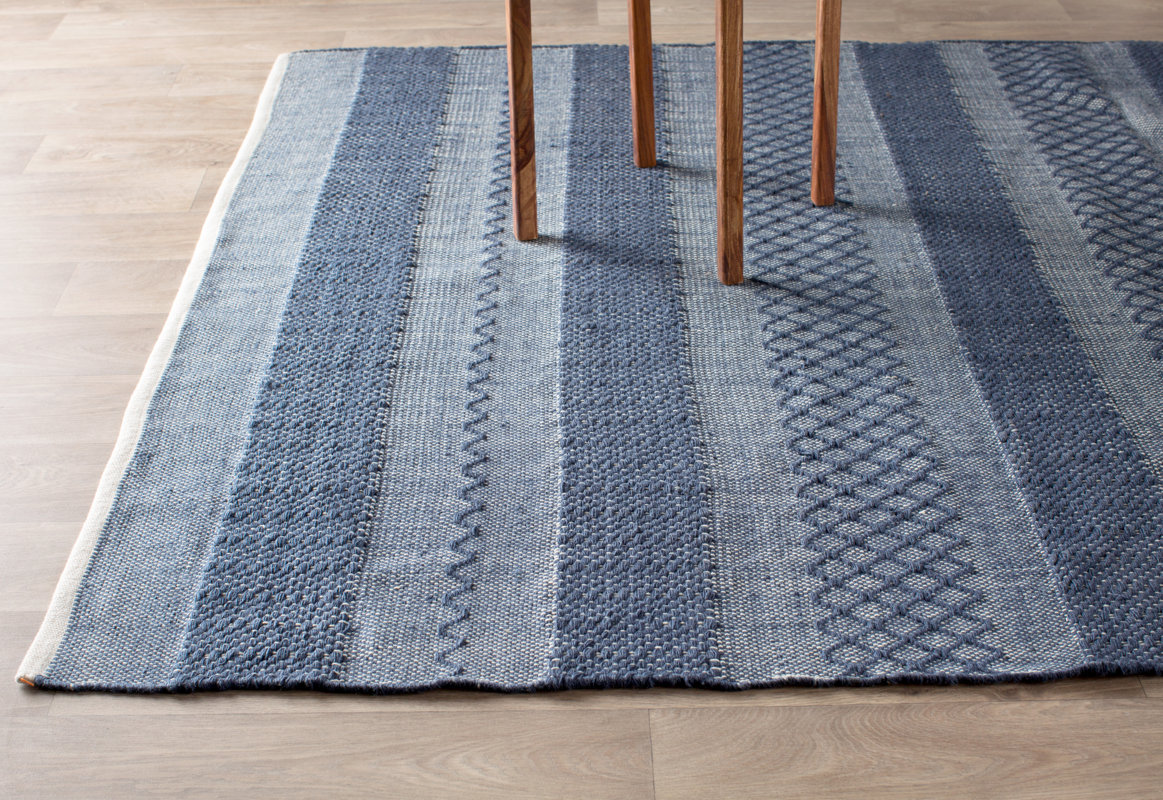 Pros:
– Exceptional piece of rug
– Hard-wearing and made to last for many years
– It is customizable; obtainable in different shapes, sizes, patterns and colors
– Exceptionally eye-catching, having a mixture of silk and wool to add great sharpness and comprehensiveness
Cons:
– Highly expensive unlike other types of rugs
– Longer lead time as a result of the handmade method
4. Flat Woven Rugs
Flatweave rugs don't have a pile and can be produced from synthetic, cotton, or wool materials. They can be hand knotted or machine made. One great thing about this rug is that you can view the pattern on the two sides clearly.
Pros:
– Don't shed
– Affordable
– An easy alternative to integrating color and pattern to any room
Cons:
– The flat woven rug is not as comfortable or calm as other rug choices. Moreover, it acts as a visual addition. To lessen slippage situation and boost comfort, include a plush rug pad underneath the rug.